Monday, January 16, 2017
2017 Week 1: Build Journal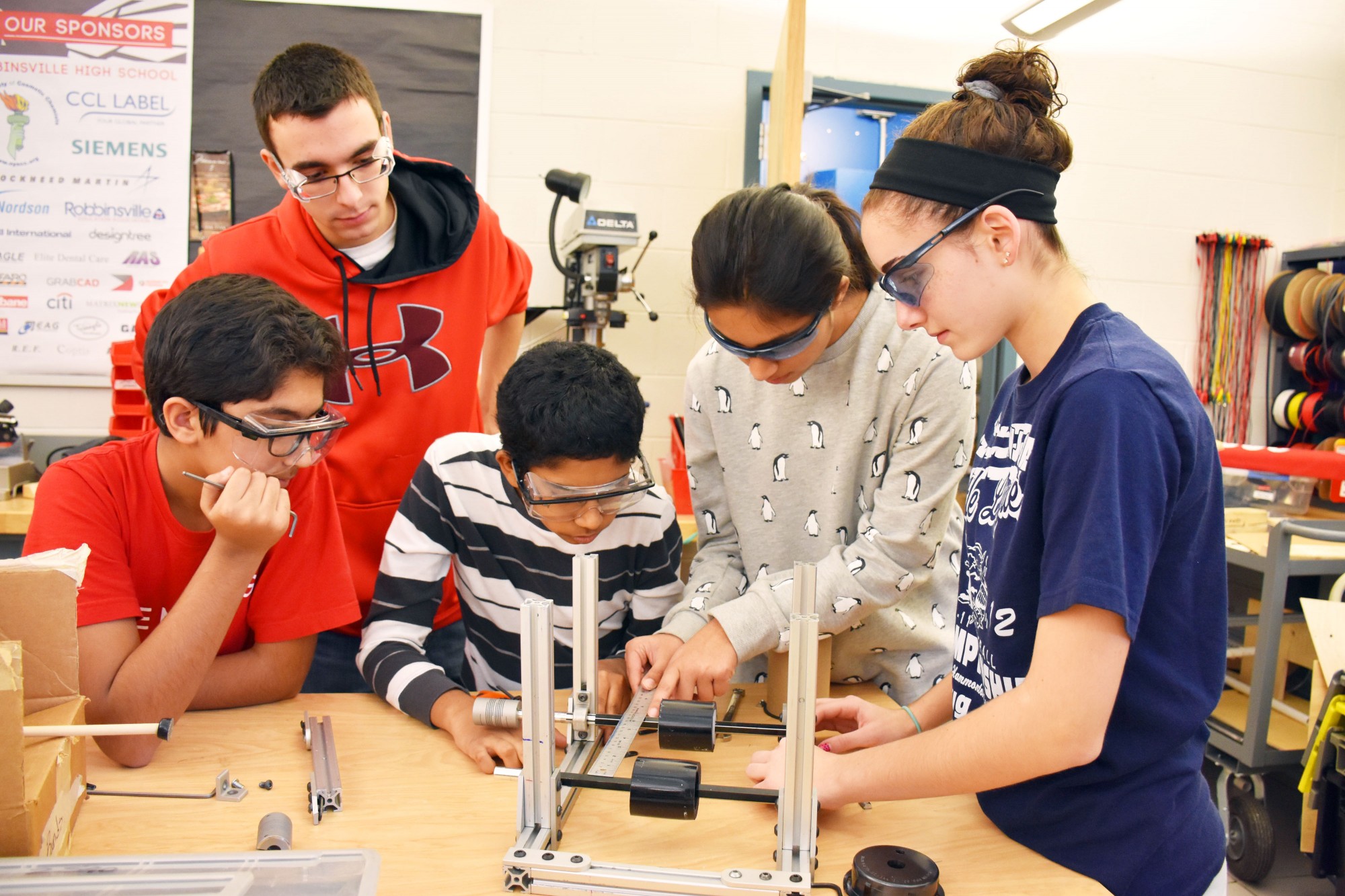 It's finally here! Planning, prototyping and long hours in the tech lab, all accented the first week of the Build Season. Starting at kickoff, we became more familiar with the objectives of our robot and what we needed to succeed in this year's game, FIRST STEAMWORKS! Knowing that this year our robot would have to climb a rope, collect and deliver gears, be able to shoot fuel into the boilers, as well as collect fuel from the input, our analysis meeting brainstormed several brilliant strategies. We broke up into subteams, and began prototyping many different features in order to make this year's robot the best it could possibly be.   
Here's a quick re-cap of this week's progress made by each subteam:
The subteam working with the challenge of the gears, were able to create a path that would catch the gear and have considered multiple ways of getting it onto the spring. Over the week they have tried several variations of these parts in order to improve the success rate.   
The climbing subteam worked on two prototypes this week. Both prototypes were able to lift 110 pounds in a short amount of time. Only time will decide which version will work best with our robot design.
The sub team for the hopper worked on procuring fuel from the input.. They were able to create various prototypes this week. They tried out many designs to see which one would be the best at accomplishing the task.  
The sub team for the shooter was able to create many prototypes to see which one would work best in the game. Most of the prototypes were able to shoot a long horizontal and vertical distance at a very quick speed. One of the prototypes was able to shoot the fuel at a quicker rate.
With every subteam working diligently on various parts of the robot, it would be truly rewarding to see it eventually be cohesively integrated into the finished product!
Lots and lots of prototyping still happening. Nothing definite yet, but soon! Little by little its all coming together. We can't wait to see what week 2 brings!