Saturday, January 28, 2017
2017 Week 3: Marketing Journal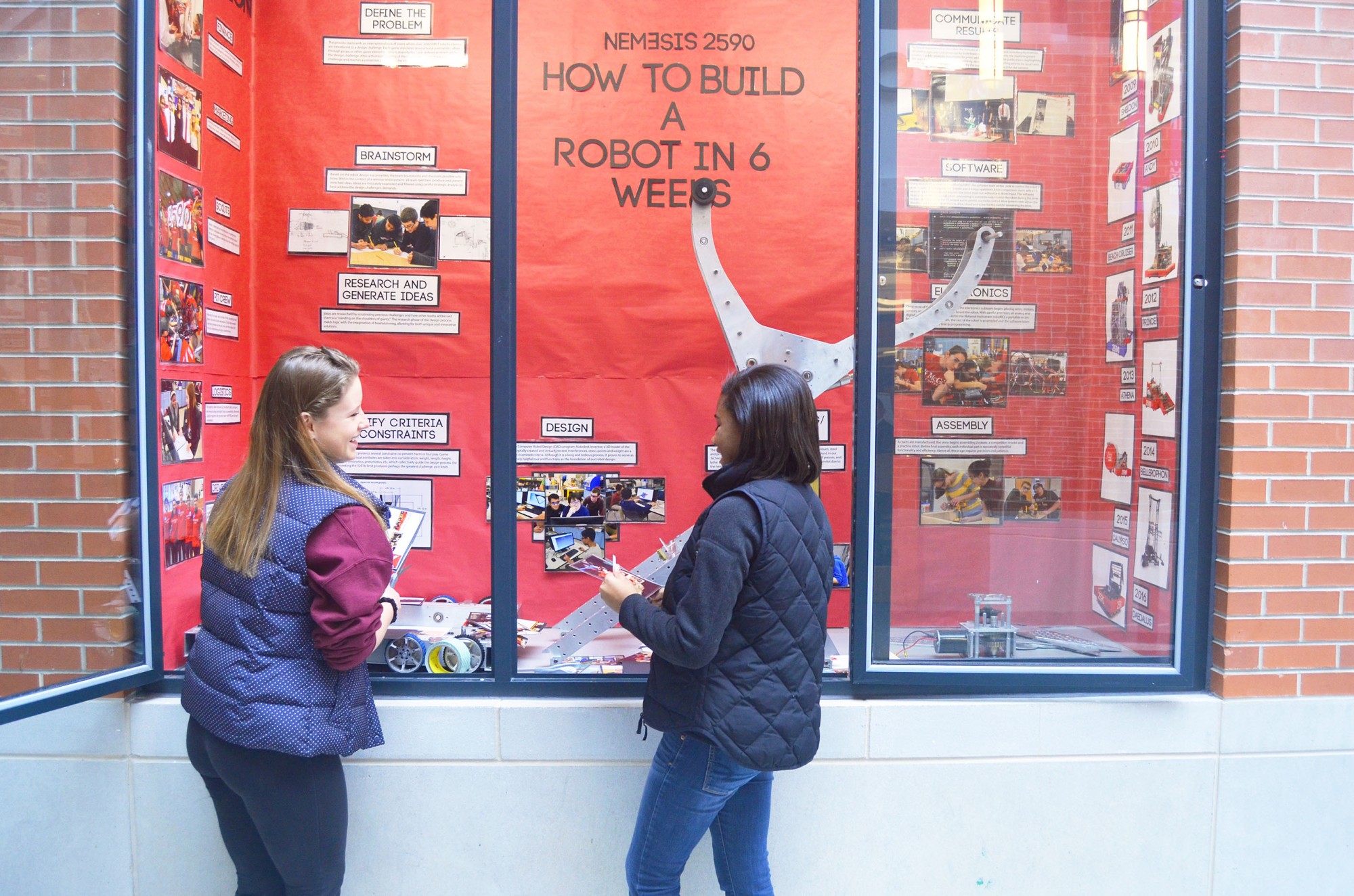 Chaotic and exciting are perfect ways to describe Week 3 of Build Season 2017. With Sponsor Networking Night just a few days away, Marketing Team members have had their work cut out for them! The showcases have been updated, and the Chairman's Board is being redesigned to accommodate our ever-evolving team. The folders for Sponsor Networking Night are almost ready, as finishing touches are being made on the presentation and Executive Summary. Both members of the Marketing Team and the Build Team are refining their knowledge of the team's FAQs, preparing to speak to sponsors on Wednesday night.
The Finance Team spent this past week speaking to current sponsors, potential sponsors, and local community businesses. The Finance Team is also comparing 2017's financial projections with 2016's actuals to help identify growth, in addition to continuing their updates to the Business Plan. Oh, and don't forget about filing those taxes too!
The Logistics Team worked diligently to finalize all of our trips for the upcoming competition season, and we are especially excited to travel to Montreal for the Festival de Robotique.
With half of build season completed, everyone on Nemesis is bubbling with anticipation for the remaining weeks as well as the upcoming competition season!