Sunday, February 5, 2017
2017 Week 4: Marketing Journal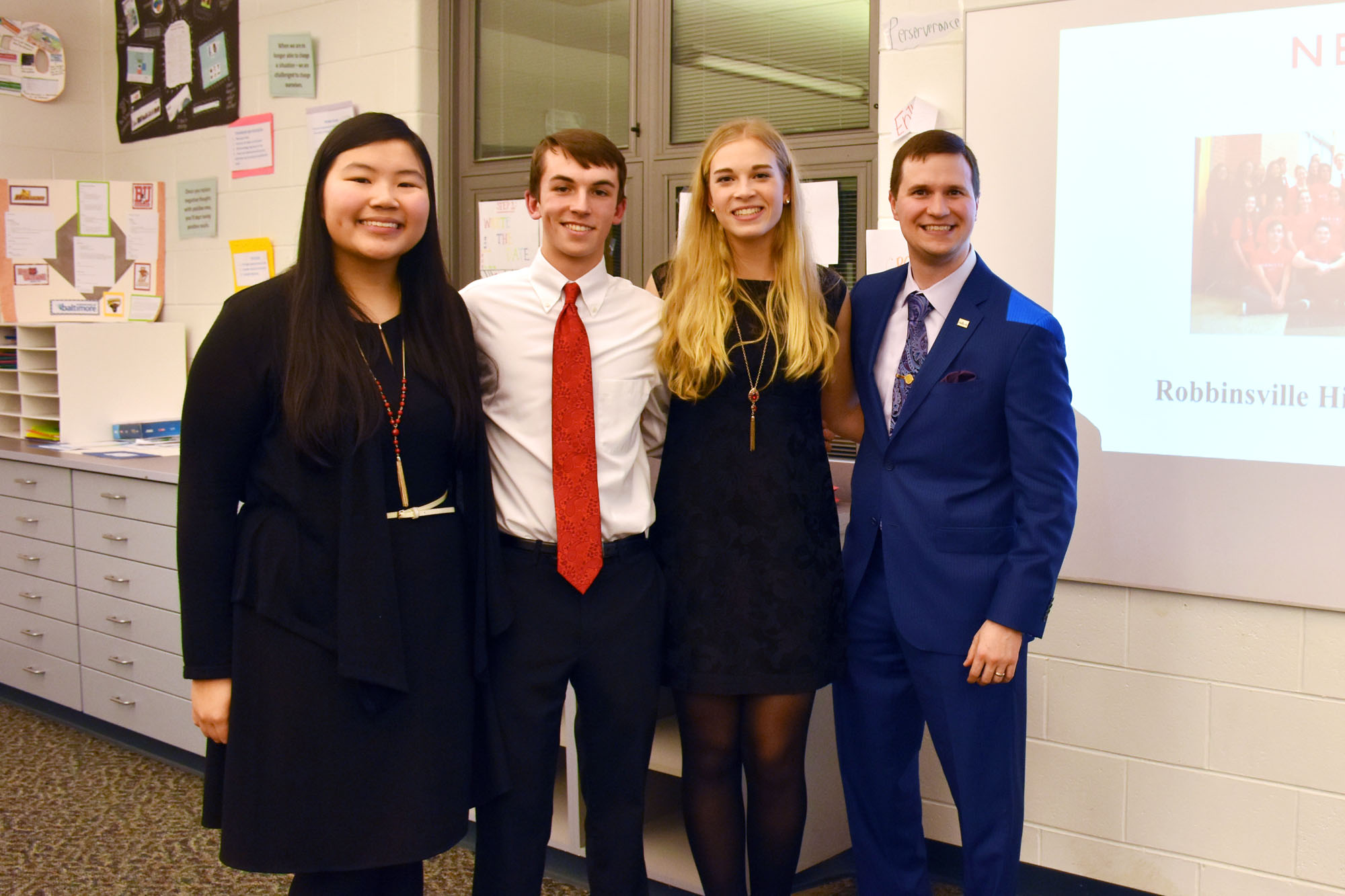 Heading into Week 4 of Build Season, the Marketing Team's minds were all but fixed on one thing: Sponsor Networking Night. On Wednesday evening, we all waited anxiously  as our gracious sponsors and parents began to flood the halls. With everyone assigned a sponsor or parent, we spent the night showing them our hard work. In the hallways, we were proud to explain our amazing showcases, filled with awards, trophies and achievements. In the Tech Lab, the Build Team executives revealed this year's game, FIRST Steamworks. Meanwhile, Marketing members gave an astounding presentation of our 2016 accomplishments. The event went flawlessly, with our sponsors and parents all left with smiles on their faces. Everyone on Nemesis was elated, but at the same time slightly disappointed, as we realized that our exciting and much-awaited Sponsor Networking night had come to a close.
With the end of Sponsor Networking Night came the beginning of preparation for the Competition Season. Our team began to finalize designs for our T-Shirts, both our annual shirt and our special edition 10th year anniversary shirt. Other Marketing members worked on perfecting the Chairman's and the Woodie Flowers Awards.
The Finance Team continued to innovate and improve on the Business Plan. They are also planning to take new members of the Marketing team to businesses to interact with local sponsors.
The Logistics Team worked on the Montreal Travel Presentation and gathering every team member's schedule to determine their competition availability.
As Build Season draws to an end, Nemesis cannot wait to compete in another season of FIRST Robotics action. We look forward to the final two weeks of this exhausting, yet rewarding, experience, and can't wait for the season to start!