Thursday, April 14, 2016
An Alumna Story: Erica Falk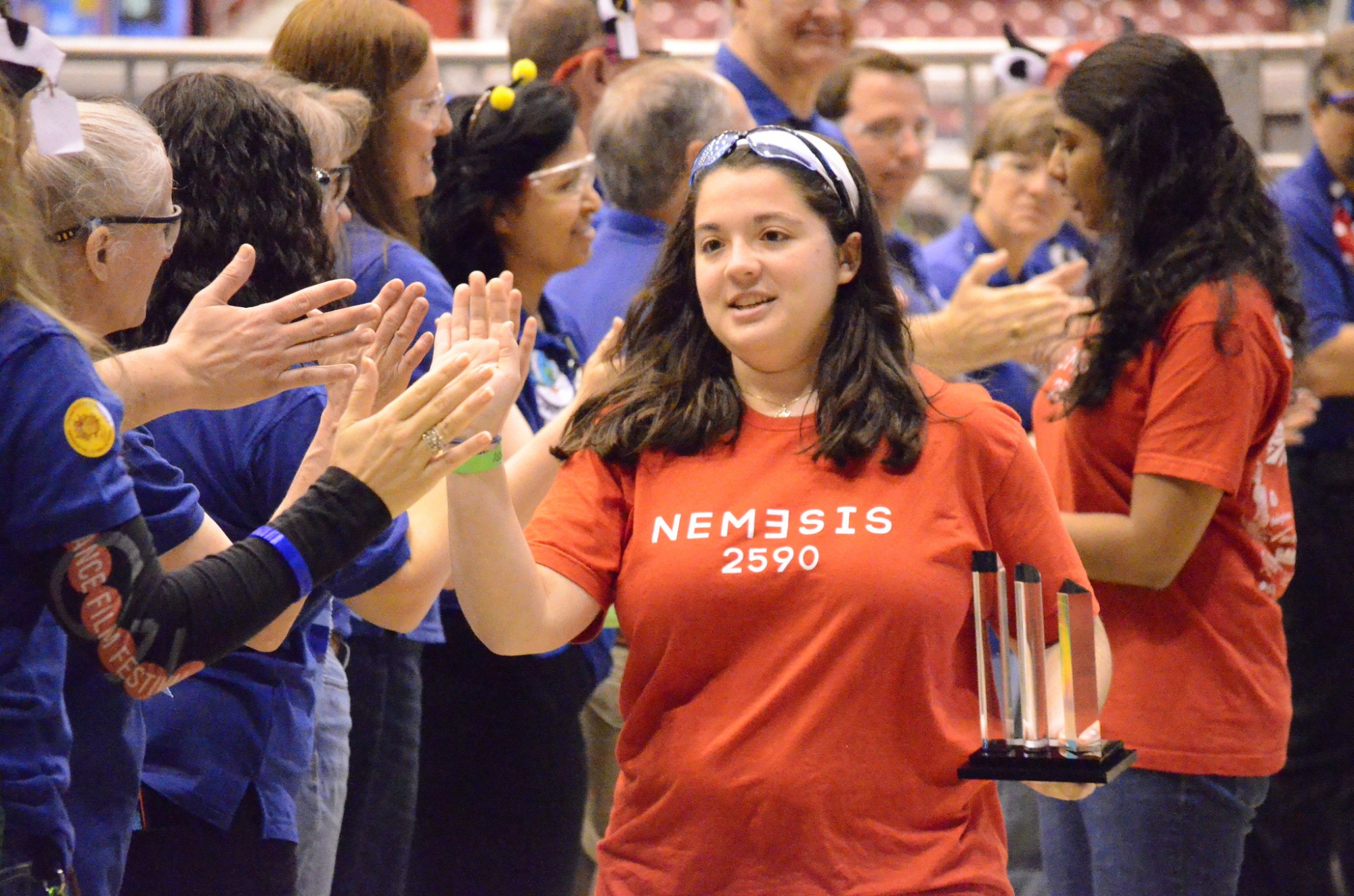 Hello, my name is Erica Falk and I was a member of Nemesis from 2011 to 2014
As a Sophomore at Arcadia University studying Elementary and Special Education as well as the president of the Arcadia Education Club, I've come to overwhelmingly appreciate all the skills I learned while part of the Nemesis family.  I'm particularly excited on using my organizational and planning skills in junction with STEAM education for my future classroom and students.  I have continued to be part of Nemesis as a second year college mentor.
For me and many others, being a member of Nemesis was the best experience I had during high school.  While I was not a part of the team during my freshman year,  my brother was and with a logistics team position open, I had an opportunity to join. What really convinced me was when the team was competing at an off season event, and Mrs. Wolfe approached for the first time to ask me to manage sign-outs as members left the competition. The following September, I stepped into the technology lab to join the team.
Once I became a full time member my Sophomore year, Mrs. Wolfe tasked me of getting the entire Nemesis team of 36 people (3 with green cards) over the border into Canada for our Montreal competition trip. After months of careful preparation, the team successfully entered Canada in under 15 minutes, allowing the team to compete in Montreal. The following year, I received the title of Chief Operating Officer, effectively shifting my responsibility to planning every competition, Discovery Day and Sponsor Networking Night for the remainder of my high school career. During this period, Mrs. Wolfe taught me how to communicate ideas and present cases via coordinating with the high school administration for each event.
Being a member of Nemesis gave me confidence and allowed me to be myself.  When I first joined the team, I was very quiet and hesitant to do many things.  With Mrs. Wolfe believing in me and pushing me to challenge myself, I overcame countless obstacles and learned so much.
Although I'm unable to attend most of the team meetings, the team knows I am just an email, text or call away.  Being a member of Nemesis allowed me to be part of a group that I was able to call my second family, which isn't just because my brother was on the team. The tech lab at Robbinsville High School is always going to be a place that I can call home, and I know that I can count on Mrs. Wolfe to continue teaching me valuable lessons that will translate into my future career and aspirations.