Thursday, April 14, 2016
An Alumna Story: Stephanie Kovacs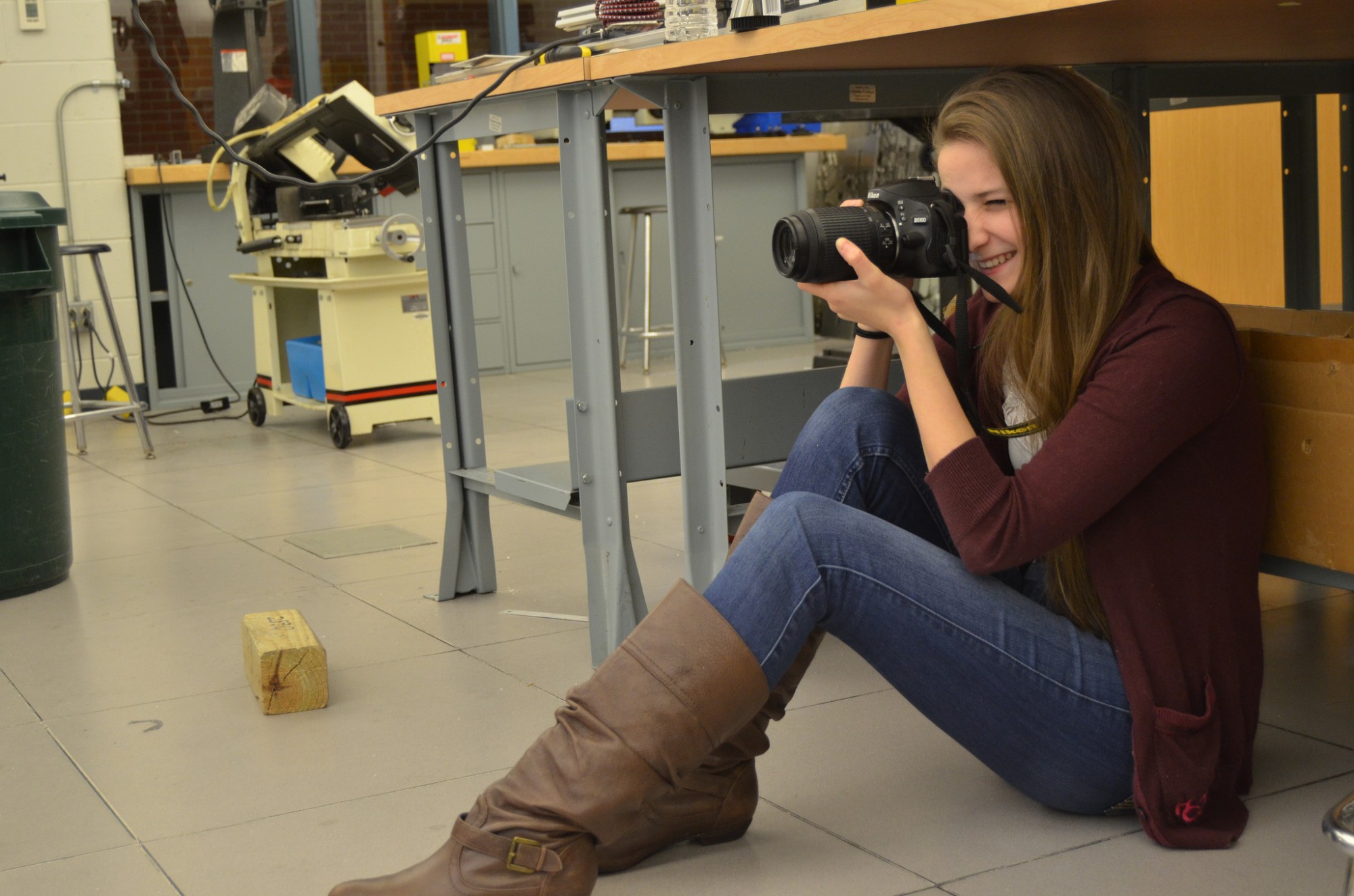 Hello, my name is Stephanie Kovacs and I was a member of Nemesis for the entirety of my high school career, from 2010 to 2014.
I am currently a sophomore at Penn State University majoring in Advertising/Public Relations with a minor in Digital Media Trends and Analytics as well as possessing a certificate in Sports Administration.  At school, I am an active member of the Student Programming Association (SPA), an organization that brings a variety of acts to campus, such as concerts, comedians, lecturers, and even magicians.  These events are free for Penn State students to attend and I have the opportunity of planning, marketing, and running them.  Some acts that I have facilitated as a member are: Matt and Kim, Bleachers, Abby Wambach, and Brandon Stanton.
In addition, I have had two internships to date, achieving considerable success in both.  The first was during the summer of 2015 with the 14th Legislative District at the Office of Assemblyman Wayne DeAngelo.  Here I assisted staff with community outreach, data collection, and office organization, as well as learning a great deal about the industry. Currently, I am working at my second internship with Penn State's College of Communications External Affairs Office, helping to organize alumni mentoring and networking events for College of Communications students.  To do so, I produce programs and flyers, market the events to professors and clubs, and coordinate with the two Communications alumni boards to plan the events.  I also assist in spreading the word of job openings to communications alumni through LinkedIn with weekly job postings.  Finally, I write bios for many of the board members for the College of Comm website.
This summer, I will be studying abroad in Florence, Italy for 6 weeks, where I will take two courses, a Black and White Photography course and a Design Communications course, as well as exploring the plethora of cultural aspects presented by such an opportunity.
I began my journey with FIRST in 2010, right where my brother ended his. My brother, Tim, introduced me to FIRST during his graduating year and I could not be more grateful for the opportunity of joining something so unique. Nemesis became like a second family to me, and being a part of this team not only helped me to grow academically and professionally, but also personally.
During my time on Nemesis, I worked within the business team as the Lead Photographer and Marketing Manager.  With the help of my teammates and mentors, I learned how to plan trips, photograph meetings and competitions, present to judges, write a business plan, and organize and run professional events.  However, more than anything, I learned that dedication, passion and grit can only help when working towards aspirations.  I could not be more appreciative to have been able to work with this team, and to have the pleasure of calling them my family.
Being a member of Nemesis for four years changed my life in every positive way possible.  I have learned business, design, and leadership skills that will assist me through college and in a future job.  I was fortunate enough to experience Nemesis' transition from teammates to family.  Although I have graduated, I will continue to be a part of this family.  I am a registered mentor for the team and I will continue to be involved in the team's activities by assisting members in any way I can.