Saturday, January 11, 2014
Computer Science Education Week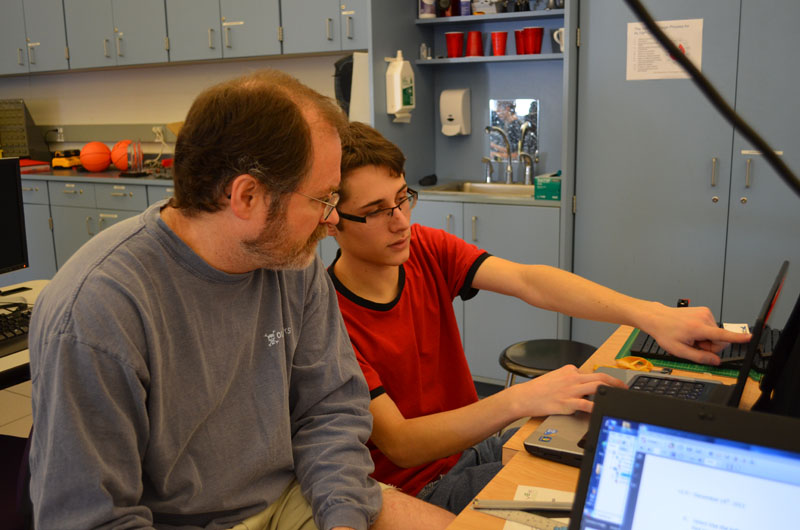 December 9th-15th, 2013 saw Computer Science Education Week, an annual event dedicated to sparking an interest in computer science in kids K-12. It also marked the official launch of Code.org's "Hour of Code", in which the organization asked teachers to dedicate one hour of class time to learning about computer science and programming. With the help of Microsoft and Apple and support from President Obama and House Majority Leader Eric Cantor, over 15 million students participated in the online programming tutorials, 51% of whom were female.
This program came just in time, too, for according to Rip Empson (writer at TechCrunch), 9 out of 10 schools in the U.S. don't offer computer programming classes. A need for more accessibility to coding and computer science is just one of the reasons Team Nemesis works tirelessly to spread awareness of STEM education.  At the team's annual Robotics Discovery Day, kids in grades 2-6 not only construct their own robot, but learn to program their creation using LEGO Mindstorm technology. In 2012, New Jersey Senator Linda Greenstein and Assemblyman Daniel Benson issued Nemesis a Joint Legislative Resolution, recognizing the team as a program that spreads STEM education throughout the community.
Luckily for member of Team Nemesis, the local high school offers a wide range of Project Lead the Way, technological design, and computer science classes to students in all grades. In fact, Robbinsville High School has been nationally recognized for fostering exemplary Career and Technology Education programs. Furthermore, due to Team Nemesis' tremendous success, Project Lead the Way courses have been introduced to the local middle school, requiring all eighth graders to take at least one technology course before matriculating to the high school.
So, interested in learning to code? Visit Code.org for more information.