Tuesday, November 7, 2017
Nemesis attends the FIRST Ladies Conference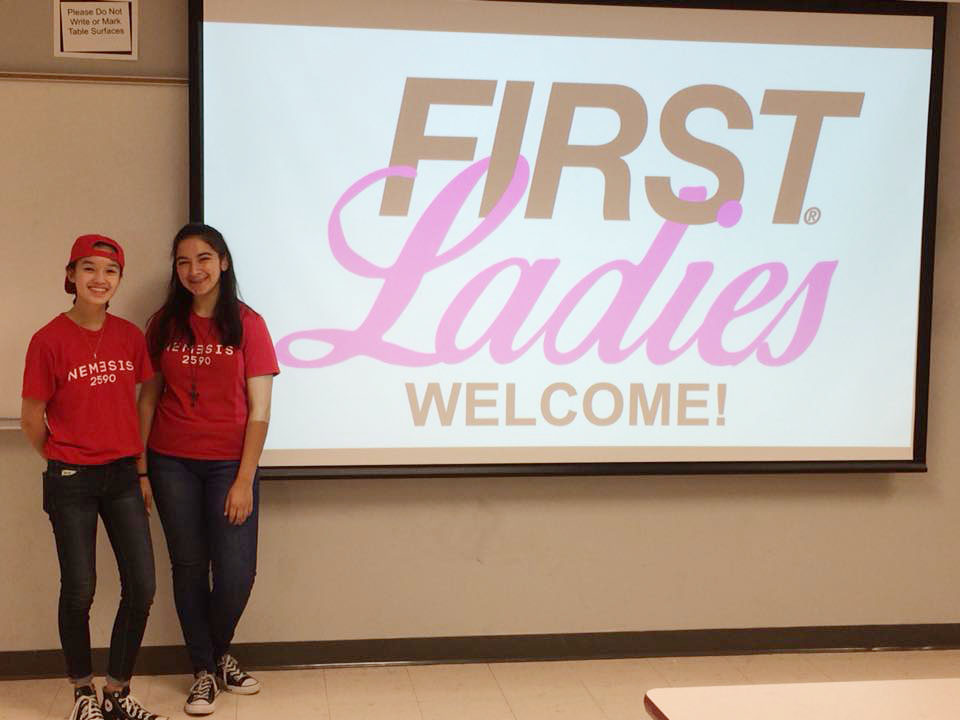 Sunday, October 8th, the Ladies of Nemesis woke up bright and early to attend the inaugural FIRST Ladies MAR Conference. Hosted at The College of New Jersey, the girls were excited to see what FIRST Ladies had in store for them.
The brainchild of Nikki "Panda" Stout and Elizabeth Olshanetsky, the FIRST Ladies Conference was envisioned to a place where girls in FIRST can be heard, ask questions unique to them, and learn from those who have 'been there'.  Attended by girls from Nemesis FRC2590, Redbird Robotics FRC1807, Gearheads FRC1189 and ZeroGravity FRC2180 it was a day to be remembered.
There were four seminars available for the attendees to choose from:
Libby Kamen - Leadership and Student Development

Jessica Kaestle - Resume Building

Deborah Berrien - Life Lessons From a Career in Information Technology

Nikki Panda - Web Design and Development
The Ladies of FIRST were encouraged to mingle and get to know each other not only as competitors, but as people with a common goal.
Following the seminars, the professionals held a panel discussion where the girls were asked to pose the questions that had been plaguing them throughout the season.
Sophomore Constance Mehl reiterated "It was great to talk to the other girls and find out their experiences are so similar to mine. I really appreciate the opportunity to meet with the other girls, not competing with them but as friends."
Informative and interesting, it was an eventful day.
Thank you to the FIRST Ladies of MAR for hosting!