Sunday, November 30, 2014
Nemesis Hosts Alumni Day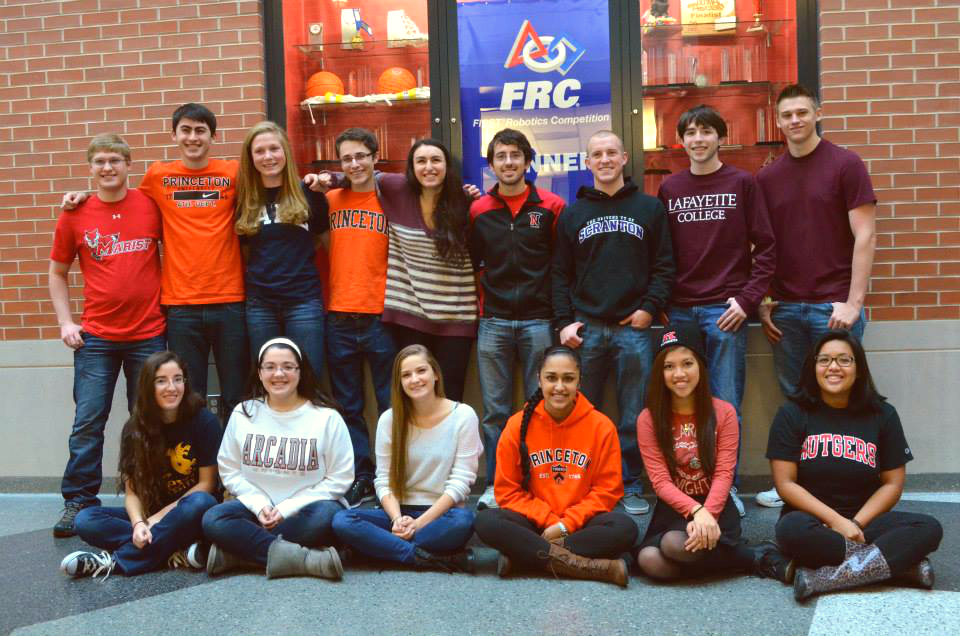 As college students began their journeys home for the Thanksgiving holiday, Nemesis alumni were no different. They graciously returned to their home away from home, a place where they spent so many hours of their high school careers: the technology lab for Nemesis' annual Alumni Day. Each year, Nemesis invites their alumni to share their college experiences and advice with students of Robbinsville High School. This year, 14 alumni eagerly spoke to about 60 interested high school students. The alumni are currently attending or have graduated from prestigious universities including Drexel University, Arcadia University, Lafayette College, Marist College, Northeastern University, Rutgers University, Pennsylvania State University, Scranton University, Colgate University, Yale University, and Princeton University.
A recurring theme in all of their stories was the role FIRST played in cultivating their college careers. Baljot Ranu, a freshman at Princeton University, stated, "FIRST has helped me to refine my leadership and public speaking skills, as well as teaching me how to talk with authority figures". Another program of courses offered by Robbinsville High School known as Project Lead the Way allows students to immerse themselves in the fields of STEM throughout their high school careers. The courses proved beneficial to many of the future engineers of Robbinsville as they provided students with invaluable experience. Josh Falk, a freshman at Lafayette College, found that, "Going through the FIRST process and Project Lead the Way courses helped prepare me for college".
Nemesis' alumni were more than helpful when it came to answering questions on every high school junior and senior's college-ready minds. They outlined the extensive extra-curricular activities available, campus life, and other important elements of the college application process. Moreover, current Nemesis team members were also thrilled with the opportunity to see their friends once again.
Overall, the event was a major success, as the alumni were able engage the students of RHS with interesting stories regarding their lives after high school, all while demonstrating that being a member of Nemesis undoubtedly prepares students for success in college and later on in life.