Monday, February 1, 2016
2016 Week 3: Marketing Journal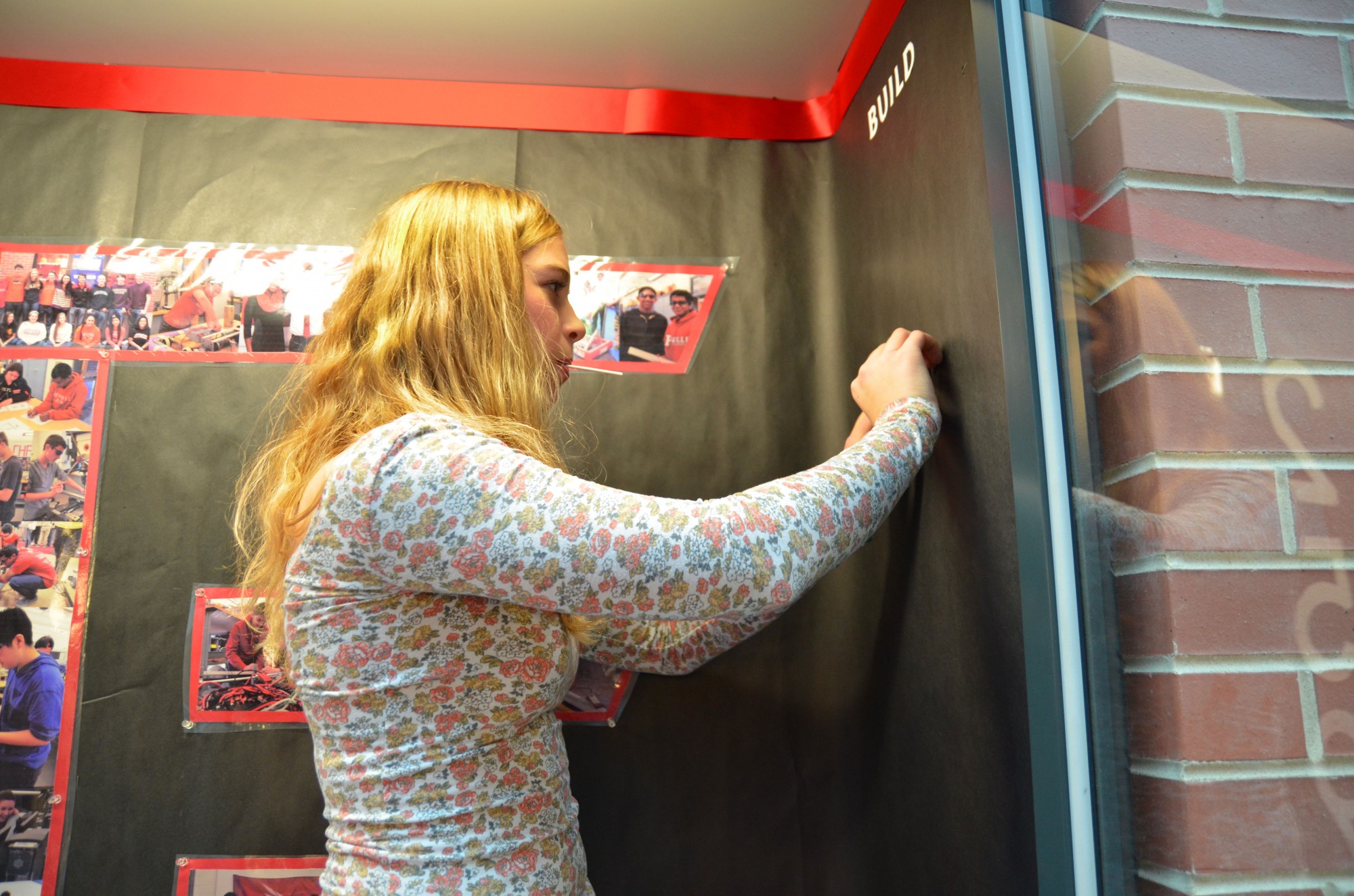 It's hard to believe week three is already coming to a close! All week, the Marketing Team has scrambled to add the finishing touches for its annual Sponsor Networking Night! Ribbon and other decorative touches were added to the recently updated showcase, making it appear more beautiful than ever. New pictures were printed and added to the Chairman's board to showcase all we have done since the past season when the judges last laid eyes on it. Our business plan and Chairman's Award submissions have come a long way recently, in preparation for their due date later this week. Meanwhile, the Finance Team busied themselves contacting current and potential sponsors via cold calls and emails.
The Sponsor Networking Night presentation was completed and is now ready for sponsor viewing. Additionally, our Web Team took official photographs of each subteam along with diligently working on the script for this year's Chairman's Award video. The Logistics Team had their work cut out for them while continuing to book travel information for our upcoming trips to South Florida, and hopefully St. Louis.
Girls on the team had an especially exciting week filled with a trip to the spa alongside a few of our team mentors. They also visited the NARS makeup counter at Lord & Taylor where they all had their makeup done by professional makeup artists to give our girls a fresh new look in preparation for Sponsor Night.