Sunday, February 5, 2017
2017 Week 4: Build Journal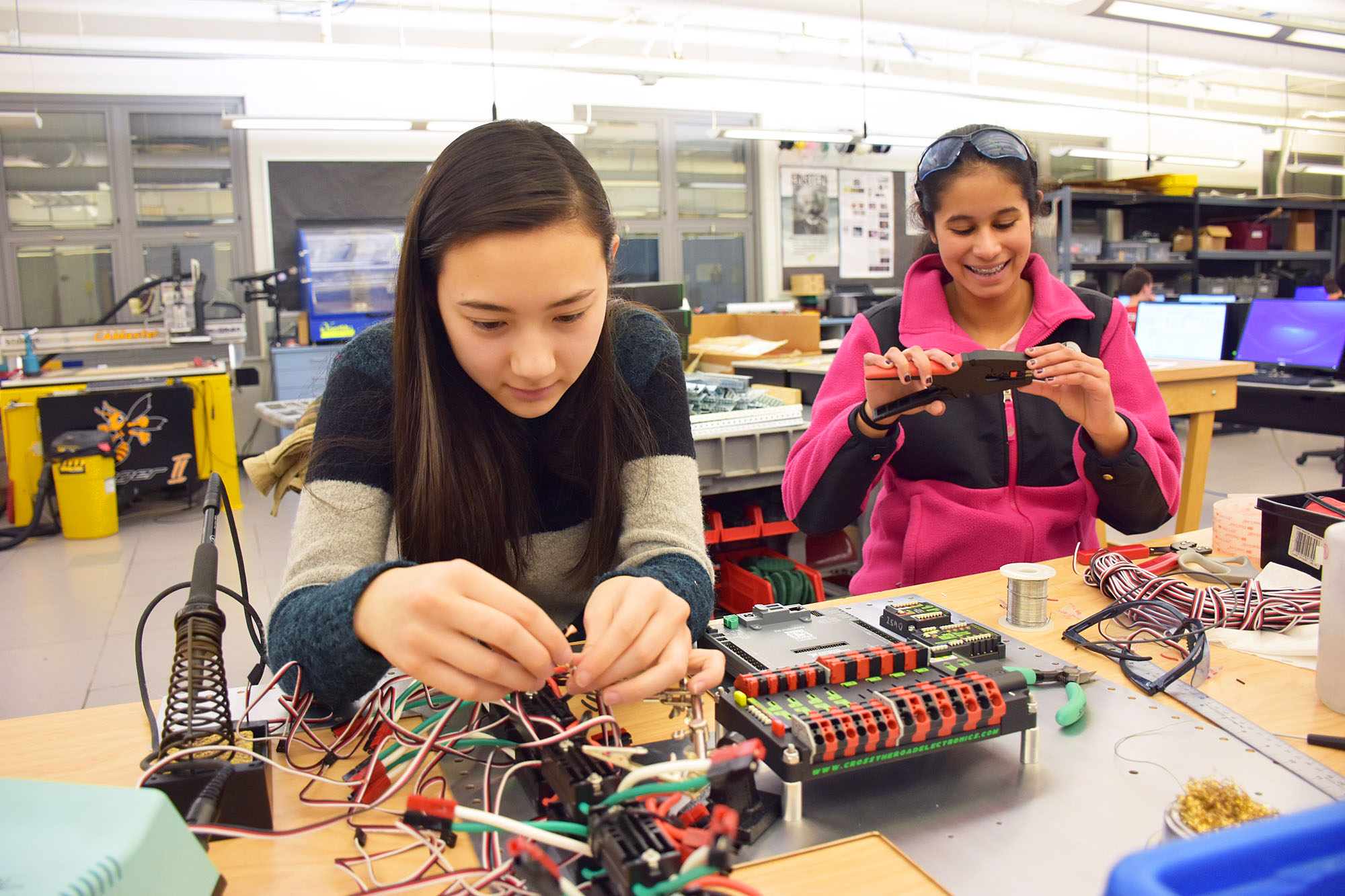 With the build season approaching its climax, the team has kicked production into high gear to fabricate, test, and refine their design. Most team members are spending five to eight hours in the tech lab every day, tweaking elements of the design, testing and retesting each subsystem to build a machine of maximum efficiency. Prototyping has come to a close, and a final drivetrain has been manufactured.
While the Design Subteam finalizes the CAD, the other build members continue to build upon the practice bot. The team has also begun constructing the competition bot— the practice bot's more polished, mechanically identical twin.
The different subsystem teams are ready for integration, after successful testing with wooden prototypes. The subteams are currently waiting on their parts to be machined and assembled on the practice bot for further trials.
Meanwhile, the Electrical Subteam continues to work on wiring new motors and sensors. The Software Team has started to code the drivetrain and the prospective subsystems in advance, and is eagerly awaiting the chance to test the code on the finished product.
As week 5 approaches, members buckle up and prepare to charge FULL STEAM AHEAD!