Wednesday, February 6, 2013
Nemesis Hosts Sponsor Networking Event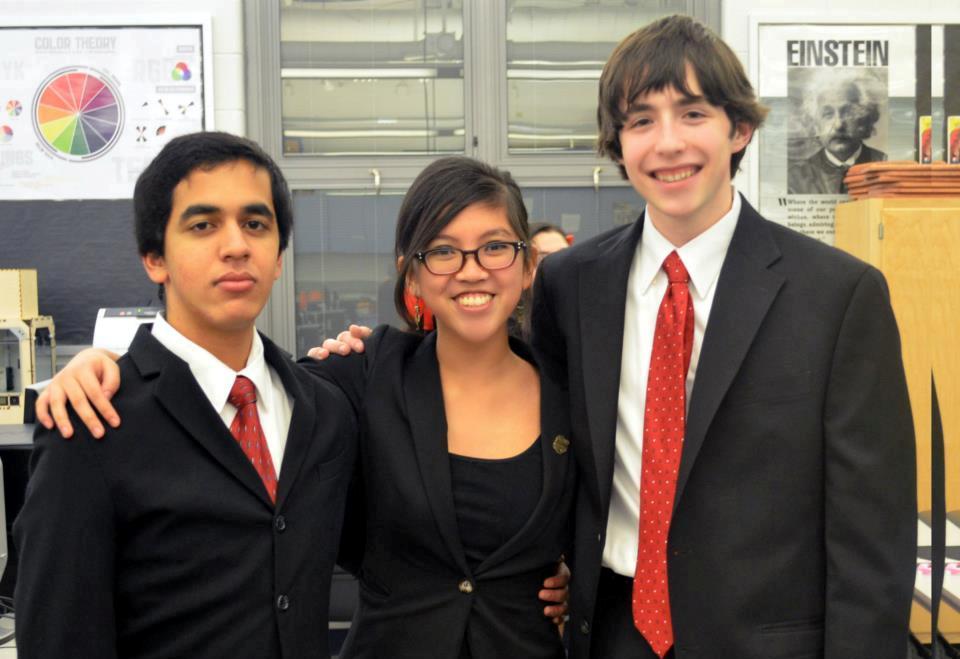 As gratitude for all the support our sponsors have given us, Nemesis grabbed their black dresses and red ties last night when the team hosted our sponsorship networking event. Our sponsors were invited to the high school to attend a brief presentation, led by CEO Josh Falk and CFO Baljot Ranu, about our team's recent success, a tour of the technology lab, and a demonstration of last year's robot, Prince.  Everyone enjoyed seeing our sponsors using their body language to control the robot via the Kinect.  Jenna Mollica and Dan Gavrushenko described the new challenge Ultimate Ascent and our strategies for the 2013 robot, Athena.
Additionally, we presented each sponsors with a customized plaque, designed by Michael Filipek, thanking them for everything they've done. Finally, we treated our guests to some humble hors d'oeurves--from chicken fingers to mini pasties (yum)--ordered and donated by our parent volunteers. Once all the sponsors left, heels were taken off in celebration of a successful evening. Needless to say, by the end of the night, the team was so hungry, even the celery sticks were completely devoured.
But no special Nemesis event is completely over until we take a couple hundred photos--here are just a few of the exec board, donned in such dapper businesswear.