Wednesday, March 21, 2012
Robbinsville Robotics Team Wins in Montreal, Headed to International Championship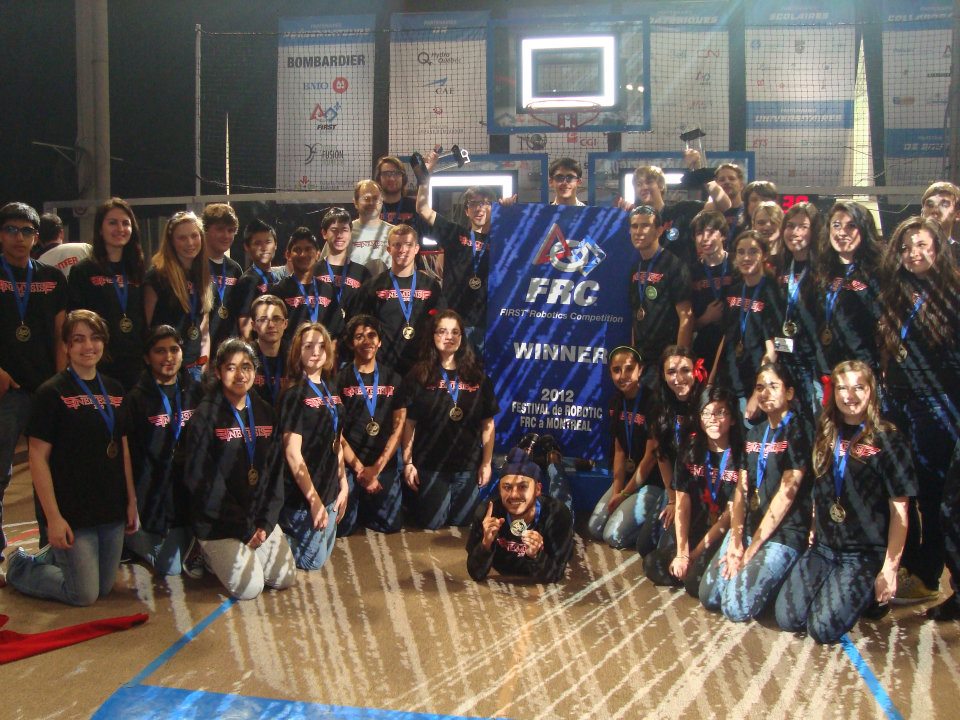 MONTREAL — The Robbinsville High School FIRST Robotics Team 2590, Nemesis, won first place in the Montreal Regional robotics competition last week and is now headed for the international championship in St. Louis next month.
Nemesis was ranked first after 11 qualification matches, conquering the language barrier and other robots and ultimately winning the entire competition.
Becoming the first champions of the new Montreal Regional, Nemesis made history and also achieved a personal best with its first regional win.
"We are so proud of the results of the hours, days, weeks, and months of labor the Build Team and their mentors: Scott Meredith, Peter Wolfe, Peter Borowski, Mark Banziger, Alan Schwartz, Ric Principato, and Tom Young dedicated to prepare, and create this basketball playing robot," said RHS technology teacher and team founder Joy Wolfe on Tuesday.
"It is the finest robot we've built to date and a culmination of four years of experience for our seniors," Ms. Wolfe said.
The Business Team brought home accolades from Montreal as well, winning its second consecutive entrepreneurship award in this season. Previously, the Business Team brought home the award at the Hatboro-Horsham District Qualifying event.
Nemesis hopes to qualify for the Mid Atlantic Robotics District Competition in Philadelphia from April 12-14 and is now eligible to attend the FIRST Championship Event hosted in St. Louis from April 26-28.
In preparation, the team is seeking donations to cover event registration fees and travel costs. The team needs to raise around $20,000 to adequately cover expenses for the international championship. The team would need to raise $6,000 to compete in Philadelphia.
Anyone wishing to make a donation, may send a check to:
Robbinsville FIRST Robotics Team 2590
Robbinsville High School
155 Robbinsville Edinburg Road
Robbinsville, NJ, 08691
Should there be any questions, please contact advisor Joy Wolfe at wolfe@robbinsville.k12.nj.us.  Any donations would be greatly appreciated. 
To watch a video our final winning match in Montreal, click here.