Monday, February 15, 2016
2016 Week 5: Build Journal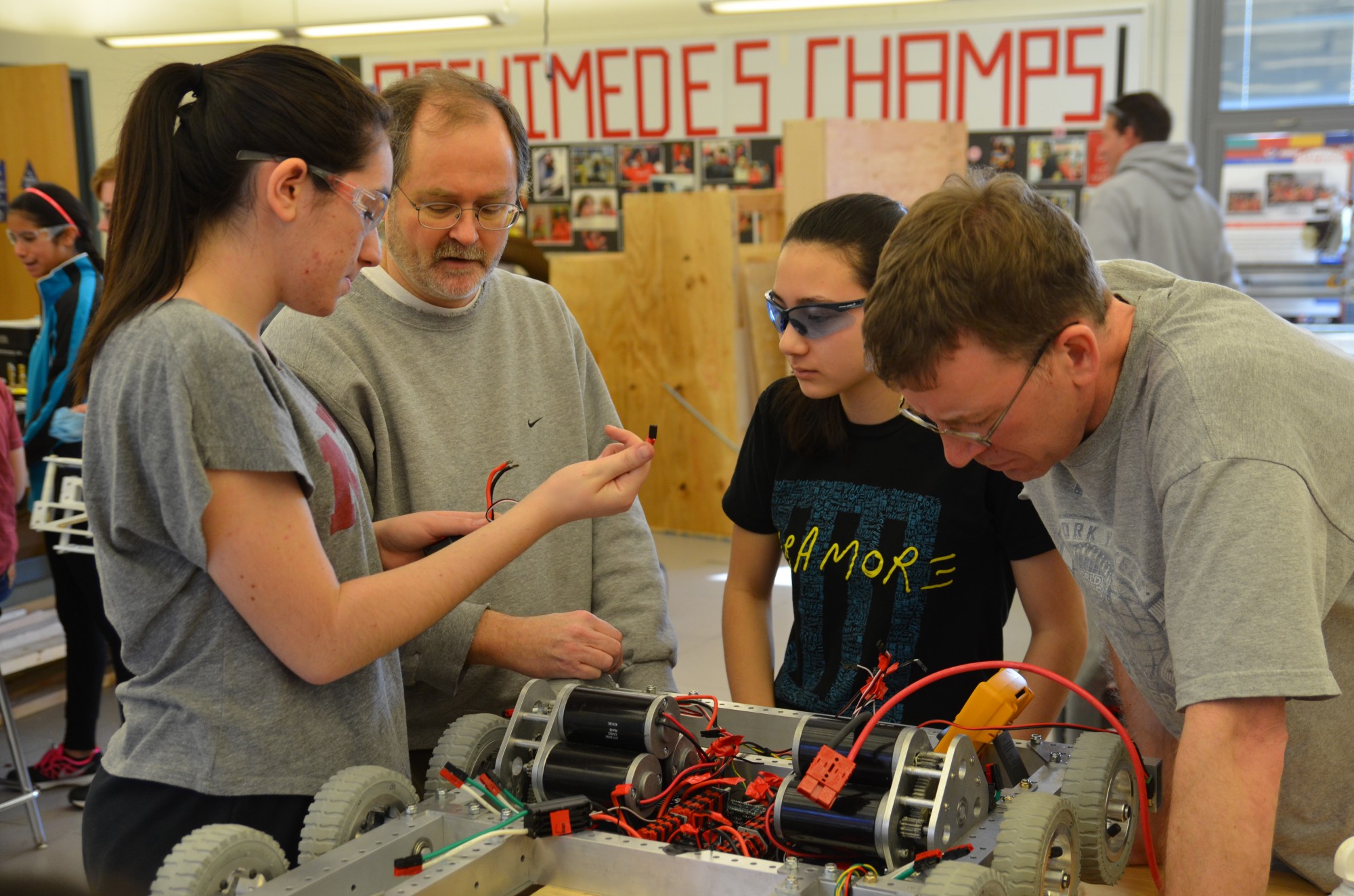 With Build Season coming to a close, the Build Team is working around the clock to finalize designs and finish fabricating parts. All of the designs have been finished and the team is working to assemble and test the robot mechanisms.
For week 5 the team was focused on fabricating the drivetrain, shooter, and intake parts. All pieces of the robot were machined by students using the school's CNC Mill and CNC Router.  Not only was this week spent advancing robot production, but also teaching underclassman how to use these machines. Upon completion of fabricating the parts, the practice robot began to be assembled. With testing, the team began tweaking and further improving the design.    
The Software Team is working diligently to tackle various autonomous routines and better understand vision processing. Meanwhile, the Electronics Team fitted the assembled drive train with electronics.
For week 6, our team hopes to finish assembling and fine tune the robot. Everyone is looking forward to the final push before the bag and tag.