Sunday, February 19, 2017
2017 Week 6: Build Journal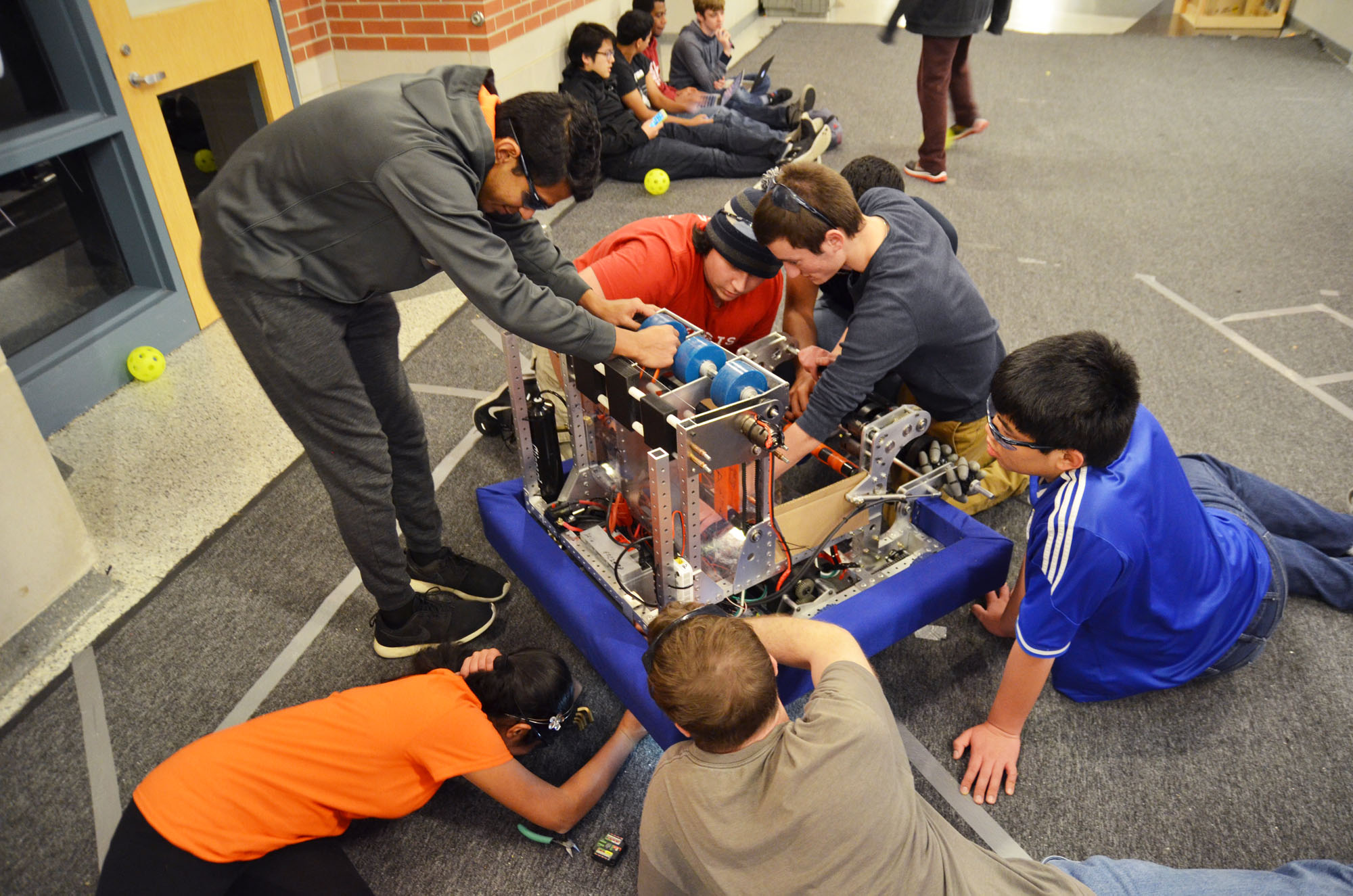 It was the best of times - from prototyping and brainstorming ideas to the creation of a finalized product, but now the inevitable End Build date has arrived. Build Season reached its climax and conclusion this past week with finalizations and tuning across the board. As a team, we feel confident in our creation, and eagerly await the chance to compete.
On the Fabrication and Assembly Subteam, both the practice and competition bots have been completed. Various critical parts were fabricated and added to the finished product. Subsystem testing has been ongoing, and we finally had a breakthrough with our drivetrain maneuverability.
In the Electrical Department, wiring and routing are finished. In addition, the shooter and intake are functioning properly.
With Software, our autonomous routine, with the aid of vision integration, is completed and tested. The accuracy and precision of our shooting routine continued to improve over time, the intake system gathered fuel effectively, and gear retrieval and placement went well.
We look forward to another Competition and Travel Season as the 10th anniversary of our legacy unfolds, but for now, we'll take time to rest.
Of course, countless hours will be dedicated to refining and improving our design in the Off-Season, because Build Season never "really" ends.
We'll see you at Hatboro-Horsham, Springside-Chestnut Hill, and Festival de Robotique!